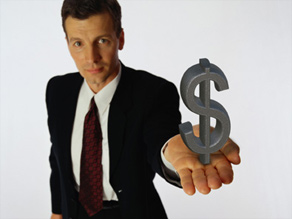 Many individuals who are interested in pursuing a career in psychology may wonder what the typical Masters in Psychology Salary is. A Masters in Psychology salary depends on the career path followed after graduation.
A Masters in Psychology degree prepares graduates for entry-level positions in fields such as industrial-organizational psychology, school psychology and community health. Employers include businesses, schools and non-profits. Schools may offer either a Master of Arts or a Master of Science degree, and M.S. programs often have a stronger scientific or clinical focus. Unless it includes a clinical concentration, the degree generally does not prepare graduates for practice as professional psychologists. Rather, it provides broad preparation suitable for many jobs, as well as for further graduate study.
Many programs offer specializations that address specific career goals such as industrial-organizational or forensic psychology. Pepperdine University's Masters in Psychology provides a strong clinical focus that serves students interested in further clinical education as well those entering the workforce. The program includes internship opportunities and offers evening classes convenient for working students. San Francisco State University has a highly regarded and diverse program geared toward providing real-world vocational preparation. The program offers an M.A. with concentrations in developmental, experimental and social psychology and an M.S. with several concentrations including school psychology.
Masters in Psychology Salary Details
Masters in Psychology salary ranges vary widely by specialization and job setting. Other factors include previous relevant experience or education, job location, and opportunities for advancement. Psychologists working in the private sector often make more than those in teaching, government or non-profits. As psychologists gain experience, they can move into consultant and management roles that often pay considerably more.
Businesses offer industrial-organizational psychologists an average salary of $117,670 and a promotional ladder that can lead to senior positions. According to the Bureau of Labor Statistics, the profession enjoys psychology's fastest growth rate with a predicted 35% increase in jobs within 10 years. However, the number of qualified master's degree graduates makes the field quite competitive.
In the education field, community college professors of psychology average $71,500 for full-time teaching. Many instructors are initially hired part-time and may make considerably less. As academia moves away from the tenure model, instructors who commit to teaching at community and vocational colleges or who attain a doctorate will have the best opportunities. In contrast, school psychologists will see above-average job growth of 22% and can expect an average salary of $59,440. Mental health and community counseling positions average $47,530, and students who pursue licensure in addition to an academic degree have the best opportunities. They also earn more at $66,810. The Masters in Psychology salary may depend on occupation, but most fields offer room for dynamic professional and financial growth.
For more salary information, see Indeed.com's Salary Profile for Psychologists.