<!– mfunc feat_school –>
FEATURED PROGRAMS
SPONSORED LISTINGS
SNHU
Online bachelor's and master's programs in Psychology with the option to focus in Addictions, Applied Psychology, Child & Adolescent Development, Forensic Psychology, Mental Health, Social Psychology, or I/O Psychology.
Grand Canyon University
Degrees in Psychology & Counseling
Purdue University Global
Master of Science in Psychology
Walden University
Online MS in Psychology
Capella University
Online programs include a BS in Psychology, as well as Master's, PhD, and PsyD programs in over a dozen specialty areas.
Liberty University
Master of Arts in Pastoral Counseling
<!– /mfunc feat_school –>
<!– mfunc search_box_body –>
<!– /mfunc search_box_body –>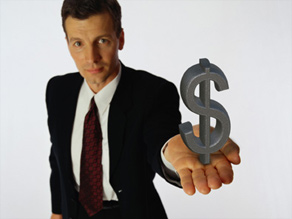 Careers devoted to the study of human behavior and the human condition aren't limited to doctoral-prepared psychologists and psychiatrists. And neither are the impressive salaries that accompany these careers.
Holding a master's degree in psychology can—and often does—translate well into successful careers in any psychiatric/mental health setting and in any branch of psychology- from psychotherapy in private practice to managing severe psychiatric disorders in a clinical setting. Whether your goal is a terminal master's degree or a master's degree that will eventually lead to a doctorate, one thing's for sure: There are plenty of places a master's degree in psychology can take you—and they all come with professional gratification and some pretty sweet financial rewards.
A January 2017 American Psychological Association (APA) article revealed that while many careers in psychology do require a doctoral degree, master's-prepared professionals are also in demand. Though a doctorate is the universal standard for full authority practice, a number of states do license master's-level practitioners in some subfields of psychology.
The rise in demand for these professionals is reflected in the growth in the number of master's degrees in psychology conferred in the US—from under 18,000 in 2003 to almost 28,000 in 2013. Similarly, the National Science Foundation (NSF) reported that growth in the number of research-focused master's degrees conferred has also steadily grown—from about 15,000 in 2003 to 22,000 in 2011.
While the above statistics are a bit dated, they clearly show the trend: a growing number of psychologists are entering the field with a master's degree.
What Can Master's-Prepared Psychologists Expect to Earn?
To get a better idea of the salaries associated with master's-prepared psychology professionals (often called psychological associates), we can turn to the Bureau of Labor Statistics (BLS) May 2016 report. While the salary statistics provided by the BLS do not separate psychology professionals according to highest degree earned, we can look to mid-range salaries for the most accurate representation of what master's-level professionals are earning (while average salaries for the top 50 percent are likely reserved for those with doctoral degrees).
According to the BLS, the mean, annual salary for clinical, counseling, and school psychologists was $78,690, as of May 2016. Mean wages for the top-paying industries during this time were:
Specialty hospitals: $93,650
Offices of other health practitioners: $89,530
Offices of physicians: $86,220
Management of companies and enterprises: $86,180
Employment services: $85,750
The mean salaries for the top-paying states during this time were:
New Jersey: $94,650
South Dakota: $93,760
California: $90,210
New York: $89,430
Oregon: $87,170
The BLS also provided salary statistics for psychologists, all other. These likely include psychologists in subfields like forensic psychology, neuropsychology, geropsychology, health psychology, and industrial-organizational psychology, among others. According to the BLS, as of May 2016, the annual, mean salary for these professionals was $94,650.
Mean wages for the top-paying industries during this time were:
Educational support services: $186,110
Outpatient care centers: $142,780
Local government: $114,140
State government: $111,460
Federal government: $97,820
The mean salaries for the top-paying states during this time were:
New York: $118,840
California: $107,660
Maryland: $101,880
Oregon: $95,610
Alaska: $95,270
Salaries for Psychology Faculty
The APA Center for Workforce Studies' 2015-16 report on psychology faculty salaries broke down salaries for psychologists by degree type, providing an even clearer view of what master's prepared psychology faculty are earning in the classroom and in clinical settings.
According to the APA, salaries for master's-prepared psychology faculty increased across all levels between the 2014-15 and 2015-16 academic years. For example, master's-level psychology professors earned an average, annual salary of $87,119 in 2015-16, up from $85,934 a year earlier.
Salaries for master's-prepared faculty, by title and experience, included:
Associate Professor: $68,426 (2015-16), $66,313 (2014-15)
Assistant Professor: $58,564, $57,190
New Assistant Professor: $57,729, $57,532
Salaries for Industrial and Organizational Psychologists
The Society for Industrial and Organizational Psychology (SIOP) also broke down salaries by highest degree earned, which provides a unique insight into what you can make as a master's-prepared I/O psychologist/psychological associate.
According to SIOP's 2016 Income & Employment Survey, salaries for master's level I/O psychologists have increased, on average, $1,700 per year between 1999 and 2015. Their numbers have also been increasing. While I/O psychologists with master's degrees as their highest degree made up just 7 percent of all I/O psychologists, by 2014, this number had increased to 17 percent, and then jumped to an impressive 23 percent by 2015.
While just 3 percent of all master's I/O psychologists reported working in academia in 2015, 31 percent reported working as practitioners. In general, master's-level practitioners earned 33 percent more than their master's-level colleagues working in academia. In 2015, the average, annual salary for master's I/O psychologist practitioners was $85,000, versus $64,000 for their colleagues in academia.
Recent Salary Data for Master's-Prepared Psychologists and Psychological Associates
While salary reports can provide a great deal of insight regarding trends and averages, it's often recent job posts that provide a real-time glimpse into what employers are paying psychology professionals who hold master's degrees as their highest degree.
We sampled a number of job sites from September 2017, choosing only those job posts calling for candidates with a master's degree. We found that many jobs were targeted at psychological associates for local/state/governments and correctional institutions. For example:
Psychological Associate, correctional institution: Green Bay, WI: $73,195
Psychology Associate, department of corrections, Shelton, WA: $56,100-$73,596
Psychology Associate, correctional institution, Virginia: $40,153-$77,074
Clinical Psychologist, state government, IL: $72,396-$111,216
Staff Psychologist, state government, NC: $48,195-$81,392
School Psychologist, state government, MO: $40,536-$54,744
School Psychologist, Saint Helens, OR: $42,986-$79,810
Human Services Coordinator, state government, SC: $39,960-$73,935
Psychology, Adjunct, university, OK: $47,580
Psychology Technician, Veterans Administration, OK: $49,765-$64,697
Clinical Psychologist, Air Force, CA: $32,844-$155,073
Behavioral Health Specialist, county government, OR: $63,468-$85,248
Psychology Associate Senior, correctional facility, VA: $52,426-$97,223