<!- mfunc search_box_body ->
<!- /mfunc search_box_body ->
<!- mfunc feat_school ->
Featured Programs:
Sponsored School(s)
<!- /mfunc feat_school ->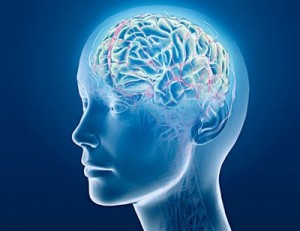 BestMastersInPsychology.com is owned and operated by Wiley University Services. Our content originates from many different education content writers. Our views and opinions are our own and for information purposes only. We want this website to serve as a directory guide, or an on-ramp, for educational programs as you explore the many options available. Please note the higher ed landscape is expansive; we do not include every option available and encourage you to conduct your own independent research.
Please view our advertiser disclosure to learn more about our content, how we are compensated, and what to expect if you submit a request for information form.
To get in contact with us for updates or anything else, please email here: olm@wiley.com.
What We Offer
Are you ready to earn your master's degree in psychology? Best Master's in Psychology is the place to discover everything you need to know about choosing a graduate degree in psychology. Here, you can explore the various types of master's degrees available in psychology and discover the kinds of career options each degree unlocks. Looking for a top-quality degree program? We've got handy links to the master's degree programs that U.S. News and World Report's ranked as the nation's top three. Want to examine a wider span of programs? Check out our rankings for online master's degree programs in psychology, counseling, and industrial/organizational psychology. Just getting started on your psychology journey? Here are rankings of the best online bachelor's degrees in psychology too.
With so many industries recognizing the value of psychology, professionals who have earned a psychology degree can pursue careers in healthcare, education and business. Use our resources to learn more about the amazing field of psychology and to stay informed about its latest developments. Browse our feature articles for intriguing facts about psychology and psychology careers. Check out our links to other psychology websites to explore the field in greater depth. At Best Master's in Psychology, we strive to connect your with the reliable facts you need to flourish as a psychology professional.
<!- mfunc search_btn -> <!- /mfunc search_btn ->
Here are some statistics regarding careers in psychology:
In 2019, the more than 190,000 psychologists in the U.S. earned a median salary of $80,370 per year, according to the U.S. Bureau of Labor Statistics.
The competition for positions general psychologists (not industrial/organizational or clinical, counseling and school psychologists) is stiff, but the financial rewards are great. In 2019, the median annual wages were $101,790.
Psychologists employed by the government earned an average salary of $96,870 in 2019.
Counselors working in Child Day Care Services earned a median salary of $120,130 in 2019.
The top-paying states in 2019 for psychologists are (with mean annual wage):

Oregon: $112,010
California: $111,750
District of Columbia: $106,900
New York: $96,170
Louisiana: $96,040
Learn more about what a master's in psychology degree can mean for your future.