<!– mfunc feat_school –>
FEATURED PROGRAMS
SPONSORED LISTINGS
SNHU
Online bachelor's and master's programs in Psychology with the option to focus in Addictions, Applied Psychology, Child & Adolescent Development, Forensic Psychology, Mental Health, Social Psychology, or I/O Psychology.
Grand Canyon University
Degrees in Psychology & Counseling
Purdue University Global
Master of Science in Psychology
Walden University
Online MS in Psychology
Capella University
Online programs include a BS in Psychology, as well as Master's, PhD, and PsyD programs in over a dozen specialty areas.
Liberty University
Master of Arts in Pastoral Counseling
<!– /mfunc feat_school –>
<!– mfunc search_box_body –>
<!– /mfunc search_box_body –>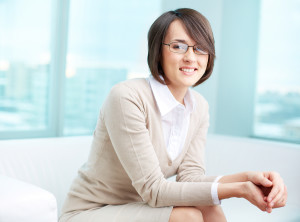 Psychologists study human behavior and mental processes through observation and interpretation of how people or animals relate to another. Some psychologists work independently, conduct research, or work with directly with clients.
In order to become a psychologist, an individual must obtain a master's, specialist, or doctoral degree in psychology as well as a license or certification.
Education and Training Requirements
Clinical, counseling, and research psychologists must obtain a doctoral degree, which can either be a Ph.D. in psychology or a Psy.D. degree. The main difference between the two pathways is the amount of emphasis placed upon practical work. A Ph.D. is a research degree that includes comprehensive exams and a dissertation of an original research study. The Psy.D. is a clinical degree that includes practical work experience along with exams instead of a lengthy dissertation. School psychologists need a master's, specialist Ed.S., or doctoral degree in school psychology. The coursework is geared more towards education and the mental health of students.
Clinical psychologists typically need extensive previous work experience related to psychology in order to become licensed. They must complete a postdoctoral supervised experience, an internship in a related work environment, or a residency program to even be considered. It also is mandated that school psychologists complete a supervised internship program that lasts a full year before they can become licensed.
Licensing Requirements
According to the Occupational Outlook Handbook from the US Bureau of Labor Statistics, psychologists who practice independently must be licensed in all states and the District of Columbia. Laws for licensing tend to vary depending on the state of residence and the type of position. For those interested in becoming a clinical or counseling psychologist, the individual must accomplish a doctorate in psychology, an internship, at least one to two years of professional experience, and pass an Examination for Professional Practice in Psychology for licensure. In addition, many psychologists are required to complete continuing education courses and training to maintain their license. For more information on specific requirements for each state, visit the Association of State and Provincial Psychology Board.
Becoming a school psychologist is another option for those interested in practicing in the field. These psychologists must also be licensed and certified in order to practice within a school building. The credentials vary according to the state, but it is usually obtained through the state's Department of Education.
Available Specialty Certifications
The American Board of Professional Psychology designates a specialty certification in thirteen different areas related to psychology as well. For example, clinical health, psychoanalysis, and rehabilitation are some of the offered certifications. The board certification is not necessarily a requirement; however, it does showcase the individual's professional expertise and some hospitals need one for employment. Psychologists attempting certification must have a doctoral degree in psychology, state license in psychology, and specialty experience in the field.
Since employment of psychologists is expected to grow faster than average at 22 percent between 2010 and 2020, job prospects in this field are looking bright. Psychologists tend to make $68,640 annually, which is around $33 per hour. The good job outlook, the strong pay, and the rewarding nature of the occupation all help to make the training requirements very worthwhile.