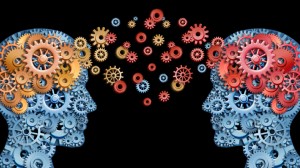 If you're  interested in obtaining a master's degree in psychology, you may be wondering how long this type of degree program will take to complete. Generally, it will take anywhere from one to three years. But the exact time length will depend on the school you attend. If you prefer, you may be able to earn this type of credential by taking courses online.
<!- mfunc feat_school ->
Through your program, you will learn about the underlying processes that affect human behavior and you will also study a wide range of theories and research methods that are used in the field of psychology.
Prerequisites
To enter into the program, you will first need to earn a bachelor's degree, preferably in psychology. To do this, you will need to complete four years of study at an accredited school. Check one out at the Database of Accredited
Postsecondary Institutions and Programs. And if you qualify for admittance, you may be able to find a school in which you can earn your bachelor's degree in as little as 30 months. Accelerated programs are especially common among online degree programs.
Program Highlights
By completing a master's degree in psychology, you will be prepared to work directly in this field or a related field. A master's program will teach you how to:
Apply a wide range of contemporary theories to real-world circumstances as well as teach you how to carry out various forms of research methods.
Analyze such theories and methods so you can develop effective professional-practice strategies.
Evaluate the sociocultural implications of the choices made in the field of psychology in addition to the ethical and legal implications.
Specializations
Another factor that will determine how long it takes you to earn a master's degree in psychology is your area of specialization. The three most common areas of specialization include:
General psychology: With this area as your specialization, you will probably be able to complete your master's program in as little as a year. During your coursework, you will learn about cognitive psychology, behavioral approaches and much more.
Addictions: If you choose to specialize in addictions, your master's degree will likely take between two to three years to earn. During your studies, you will learn about treatment methods, group counseling, co-occurring disorders and more.
Applied Behavior Analysis: If you are looking to work with patients with disabilities, you will benefit the most from specializing in applied behavior analysis. This type of master's degree will more than likely take you three years to earn.
Job Opportunities
With a master's degree in psychology, you will be prepared to work in supervisory positions. Some of the more common employers of people who possess this type of credential include social services, research facilities and mental health centers. If you already possess a degree in psychology, you should consider earning your master's. From an increased salary level to more job opportunities, the benefits gained are enormous. Better yet, earning this type of degree can usually be accomplished in as little as one to three years.