<!- mfunc search_box_body ->
<!- /mfunc search_box_body ->
<!- mfunc feat_school ->
Featured Programs:
Sponsored School(s)
<!- /mfunc feat_school ->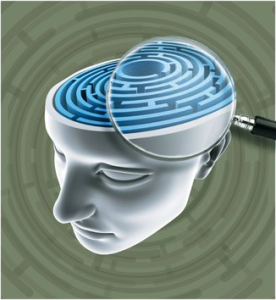 Forensic psychology is a subspecialty practiced by physicians who evaluate patient's mental health as mandated by retaining institutions, attorneys or courts. It pertains to legal issues such as criminal or civil law. Solid clinical skills are required in addition to training in law to become a forensic psychologist.
Duty of Forensic Psychologist
Special aptitude and a high level of competency are necessary within the field of forensic psychology. The physician is required to be proficient with clinical assessments, report writing, interviewing and verbal communication. In addition, great emphasis is placed on the ability to evaluate and present the case in court as an expert witness. With these requirements, the forensic psychologist performs the following tasks:
Child custody evaluations
Threat assessment for schools
Counseling services for the victims of a crime
Review of post-traumatic stress disorder
Competency evaluations for the elderly
Competency assessments of the criminal defendants
Death notification procedures
Screening of law enforcement applicants
Intervention in treatment programs for adult and juvenile offenders and victims
Investigations
Research studies
Review of insanity cases
Areas of Interest
Forensic Psychology offers many job opportunities in different legal environments. These practitioners can make a positive impact by integrating theory, evidence and research in criminal cases as well as civil law disputes. Most common areas of psychological services include the following:
Civil Court – Forensic psychologists may provide counseling and therapy to individuals with anger management, phobias, depression and anxiety related to the traumatic events. Such physicians also play a vital role in harassment and discrimination cases and personal injury evaluations.
<!- mfunc search_btn -> <!- /mfunc search_btn ->
Criminal Court – The psychologists provide counseling for violators of restraining orders, juveniles on probation, victims of crime and individuals awaiting probation. Furthermore, they interact with violent offenders such as those involved in crimes of sexual nature. Many cases requiring the intervention of a forensic psychologist in criminal court involve juvenile criminal acts and pre-sentencing diagnosis.
Family Court – The forensic psychologist may be referred by the court to assist with parental skills training and adjustment counseling for children and adults in divorce cases. Most commonly, they participate in assessment of parental rights and mediations regarding the children involved in the process. Additionally, the practitioner may be required to provide child abuse evaluations as well as elderly visitation rights assessments.
Psychological Testing
Numerous testing methods are implemented to evaluate and diagnose patient's mental status and any relevant circumstances before the case is presented in court. Some of them may include the following:
Pathological Psychological Issues – The testing and evaluation is used in various settings including criminal sentencing, security screenings and child custody decisions.
Personality Traits – This type of testing is implemented in the assessment of criminals and determination of personality disorders.
Relationship Conflicts – Testing in this area is a valuable tool to diagnose and treat differences in attitude and values for couples who are considering divorce.
Child Abuse Risk Factors – The forensic professional identifies and predicts any future risks based on the past history. This method of testing allows the physician to monitor the progress of abusers exposed to the treatment.
Relation Resource: Cognitive Behavioral Therapy
<!- mfunc search_btn -> <!- /mfunc search_btn ->
Forensic Psychology is the bridge between the law and psychology and provides the services in both forensic and clinical capacities. According to the American Psychological Association, all states require licensing and a rigid course of study for all individuals who consider a career within the field. The ultimate goal is to prevent unqualified party from offering any forensic psychology advice.