<!- mfunc search_box_body ->
<!- /mfunc search_box_body ->
<!- mfunc feat_school ->
Featured Programs:
Sponsored School(s)
<!- /mfunc feat_school ->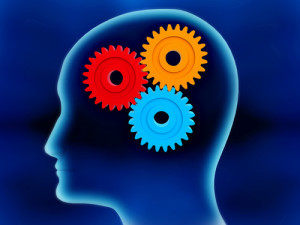 Applied psychology is a field of study that focuses on employing scientific methods to identify solutions to issues caused by asymmetrical human behavior. A degree in applied psychology creates potential career pathways in a variety of settings, including social service agencies, treatment centers, hospitals, clinics, manufacturing and business. Many people are attracted to applied psychology because it involves the explicit delivery of mental health therapies as opposed to research or administrative functions.
Five Top Careers in Applied Psychology
A career in applied psychology is dependent on a number of factors including skills, interests and educational accomplishments. Most programs require a psychology degree as well as field experience and an internship prior to graduation. In fact, a master's degree is requisite for most positions, and some jobs call for a doctorate degree. The outlook for psychology-related jobs is exceptional, and the Bureau of Labor Statistics reports a projected growth rate of 19 percent through 2024.
Business Psychology
There are many professionals practicing applied psychology in the world of business. In most instances, they provide advice and counsel for those engaged in developing marketing and productivity strategies. More companies are embracing the role of an applied psychologist in helping to gauge employee satisfaction and assess the impact of organizational restructuring. Many practicing applied psychologists work within an industry and then eventually move into a consultant's role. Other positions for an applied psychologist in business include workplace harassment prevention, improving the hiring processes, dealing with employee disability challenges and workplace culture analysis.
Health Psychology
The field of health psychology is focused around the different biological, sociological and psychological factors that affect personal health. People who pursue this field often work in hospitals, universities and healthcare clinics. Practical applications include helping clients manage stress, give up smoking quit, adopt better nutritional awareness and lose weight. Research and public policy avenues provide innovative methods that people can use to become healthier. Those employed by clinics work directly with patients to prevent or overcome difficult health issues.
<!- mfunc search_btn -> <!- /mfunc search_btn ->
Forensic Psychology
Based partly on the popularity of television shows and movies, applied forensic psychology has become a very popular profession. Forensic psychologists focus on the psychological principles that relate to criminal investigations and the law. The job encompasses a wide range of responsibilities including child abuse investigations, expert testimony in mental health cases, criminal behavior evaluations and competency studies. Law enforcement agencies use applied psychologists regularly to analyze crime scenes and interpret the behavior of suspects.
Sports Psychology
Those who practice applied sport psychology focus on the link between athletic performance and the athlete's state of mind. This includes a variety of topics such as motivation to achieve, the impact of injuries, counseling techniques with athletes, youth sports and performance enhancements. Specific skills are taught to improve athletic performance, including positive internal talk, visualization, goal setting and imagery. Sport psychologists commonly work with athletes, parents, coaches and students.
Clinical Psychology
Applied clinical psychology combines several different disciplines related to theory, science and practice. Clinical psychologists work closely with patients suffering from severe chronic mental illness. Specific responsibilities include teaching, research, consultation, evaluation and program development. This area of study usually incorporates patient interviews, behavioral assessments and results interpretation. Clinical psychologists must have a Psy.D degree to practice in this field.
Related Resource: Top 10 Best Online Masters in Psychology Degree Programs
<!- mfunc search_btn -> <!- /mfunc search_btn ->
A Fulfilling Career in Applied Psychology
In the modern world, behavioral and mental health issues present significant challenges for managers, administrators, coaches and those in a supervisory position. There are many opportunities for students pursuing a degree in applied psychology in the fields of business, sports, academia, government and numerous other industries and institutions. As the need to understand and predict human behavior expands, properly credentialed applied psychologists will continue to be in great demand.