<!- mfunc search_box_body ->
<!- /mfunc search_box_body ->
<!- mfunc feat_school ->
Featured Programs:
Sponsored School(s)
<!- /mfunc feat_school ->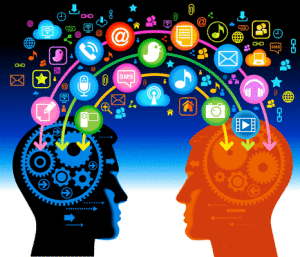 The field of psychology is incredibly diverse. To enjoy the widest array of career opportunities, earning a master's degree is the way to go. Selecting a concentration, or specialty, is a big step because it determines where you can go with your career. Familiarize yourself with the most popular psychology concentrations to more easily select one that aligns with your long-term objectives.
1. School Psychology
Like most people who pursue psychology degrees, you probably want to make a direct, positive impact on the lives of others. Choosing a concentration in school psychology lets you help students get through what are often very difficult years. As a school psychologist, you will also work closely with teachers, administrators and parents. In some cases, school psychologists also play active roles in developing practices and policies for schools, so their work can have a major impact on large groups of people. If you are comfortable in educational settings and want to help students achieve the highest levels of success, this may be the specialization for you.
2. Forensic Psychology
If the idea of working in a more legal setting appeals to you, forensic psychology may be the way to go. Some forensic psychologists work exclusively with law enforcement. Others work with perpetrators to try and understand their motivations and why they behave the way that they do. Still others work with victims and their families. From courtrooms to clinical settings, people who possess psychology degrees with concentrations in forensic psychology have all kinds of career options.
<!- mfunc search_btn -> <!- /mfunc search_btn ->
3. Clinical Psychology
For those who are fascinated by various disciplines and approaches in modern psychology, pursuing a degree with a concentration in clinical psychology is an intriguing option. With this credential, you will be able to offer patients a wide array of approaches to working on their issues, which may include mental illness, abnormal behavior or psychiatric problems, according to the American Psychological Association. The vast majority of those who earn this type of degree become psychotherapists. After a few initial appointments, they typically select a treatment approach based on a person's individual needs and problems. As such, they are qualified to work with a wide array of people and don't tend to have trouble finding work.
4. Social Psychology
Instead of focusing on individuals, social psychologists study how people interact with one another in group settings. As a result, they are most commonly hired by schools and other organizations, where their insights are especially helpful and relevant. If you are intrigued by the way in which people feel, think and relate with other people, this concentration should be right up your alley. With this credential under your belt, you will have a wide range of career options.
5. Counseling Psychology
The best way to earn professional licensure or certification as a psychologist, which enables you to start your own practice or to work in a variety of professional settings, is by earning a psychology degree with a concentration in counseling psychology. In this line of work, you will take patients' case histories, observe them, assess them and interview them to help them understand and overcome their problems. This may be either on a one-on-one or group counseling basis, so you will have plenty of ways to put your degree to work. The work is demanding, but it is also very rewarding.
Related Resource: Top 10 Best Online Masters in Psychology Degree Programs
<!- mfunc search_btn -> <!- /mfunc search_btn ->
Because it is such an eclectic field, psychology presents a wide array of specializations. During your undergraduate years, you should find yourself leaning in one direction or another. Ensure that you select the path that's right for you by carefully investigating a variety of psychology concentrations.